Navigator Sales Academy©
LEADING THE WAY FOR SERVICE-BASED BUSINESS
HELLO AND WELCOME
YOUR LEARNING, YOUR WAY, IN YOUR OWN TIME
NAVIGATOR Sales Academy© has been designed to partner your business journey in Consultative Selling

We understand the demands and challenges of running a service-based business. That's why we created an online academy to support delivery of our training, coaching and mentoring programmes.
We offer clients practical learning for business growth and personal development blended online/ f2f to suit work and lifestyle.
Learn on Laptop, Desktop,Tablet or iPhone

High-Impact Online Course Materials

Access to our Online Resource Centre

Academy Blog




Discounts

Free Updates

Online/email Tutor Support

24/7 Access - 7 Days/Week
SALES TRAINING COURSES & RESOURCES
SALES COACHING & BUSINESS MENTORING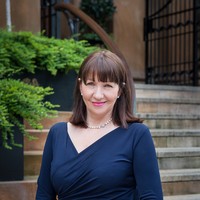 "As the founder of CJH Training, I love being able to share my professional knowledge and passion for training and mentoring to help you develop sales and achieve your business goals. I've been where you are, having "walked the walk" in a service-based business for over 20 years. I've now designed a unique, innovative range of courses, resources and business mentoring programmes to help service-based business transform with the power of consultative selling".
Christine Hammond - Founder l Trainer l Mentor